Judy Hughes: Councilmember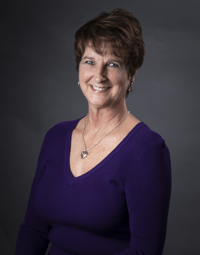 Councilmember Judy Hughes was elected to the Town Council in the August 28, 2018 Primary Election. Councilmember Hughes began her term on December 3, 2018. She has been a resident of the Town of Florence since 2012. She has an extensive background in business management and ownership with more than 30 years of experience in all levels of business, from a local level to an international level. She has a wide-ranging real estate background in residential, land and commercial projects. Mrs. Hughes led two successful International Trade Missions, with the former Illinois Governor Jim Edgar and 35 business owners/trade associations, across Asia and Europe. Judy formerly served as the Executive Director of the Greater Florence Chamber of Commerce. Most recently Judy owned and operated a successful retail store in downtown Florence.
Judy's leadership experience on boards and commissions includes:
Illinois Woman's Business Ownership Council (appointed by then-Governor Jim Edgar)
Convenient Automotive Service Institute's National Board of Directors (first Woman to serve)
Historical Site Commission; Springfield, Illinois
Focus Future 1
Strategic Plan for Economic Growth; Surprise, Arizona
Site Council for Willow Canyon High School; Surprise, Arizona
Greater Florence Chamber of Commerce Board Member; Florence, Arizona
Industrial Development Authority; Florence, Arizona
Judy is married and has two sons and two grandchildren. Judy enjoys all sorts of adventure sports, including skydiving, skiing, scuba diving, cliff diving, whitewater rafting, and ziplining.
Councilmember Judy Hughes is the Town Liaison for the following:
Board of Appeals
Parks and Recreation Advisory Board
Pinal Partnership