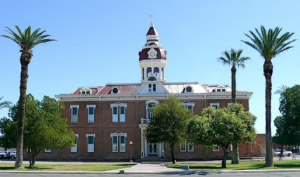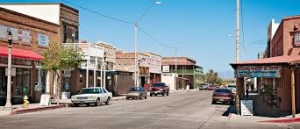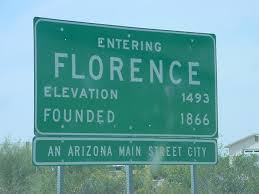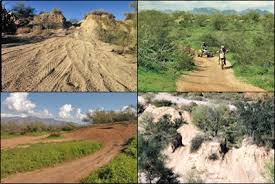 About Florence
The Town of Florence was founded in 1866 and is the sixth-oldest non-Native American settlement in the state of Arizona. Florence is the county seat of Pinal County and is situated in the central portion of Arizona, about 45 minutes away from both the Phoenix and Tucson metropolitan areas. Three major transportation corridors run through Florence, including Highway 287, Highway 79 and Hunt Highway. These roadways provide connectivity to the region that is unrivaled by similar communities within the state.
The Town of Florence is a full-service municipality. The Town provides police, fire, library, senior center, parks, planning and land use, water, sewer, and many other services to the community. Town of Florence employees are pleased to provide quality services and a friendly attitude to all of our residents and customers.
Florence, being one of the oldest towns in Arizona, is proud of its history and the designation of the historic downtown as a National Historic District. The Town strives to strike a balance between preserving the past and preparing for the future so that an authentic sense of place is maintained, and new growth and revitalization are encouraged.
There are three public schools within the Florence boundaries, which include two K-8 schools, and one high school. American Leadership Academy also has a K-6 charter school in town. The main campus of Central Arizona College is within close proximity to Florence. Arizona State University's Polytechnic Campus is located nearby, and the main campuses of Arizona State University and the University of Arizona are located in Tempe and Tucson, respectively.
Florence's major employers include Pinal County, Town of Florence, Florence Unified School District, Safeway, Florence Hospital at Anthem, Horizon Health, and nine correctional institutions. Florence has approximately 7,000 jobs, and actually increases in population during the day.
There are many prominent recreational landmarks and areas of interest in and around Florence. The Gila River is a prominent landmark that runs through historic Florence. The Gila River served as the northern border of Mexico, and the land south of the river (including Florence's Historic Downtown) was brought into the United States as a part of the Gadsden Purchase in 1854. In addition, Poston Butte, Box Canyon, Martinez Canyon, old Silverbell Mine, Coke Ovens and many other sites provide visitors with fantastic scenic views and an opportunity to hike, explore, off-road, or otherwise enjoy the Sonoran Desert. Also in the area are the Casa Grande Ruins National Monument, Lost Dutchman State Park, Boyce Thompson Arboretum State Park, Tom Mix Monument, the Superstition Mountain Wilderness Area, and the Peralta Trail.
Florence is home to McFarland State Park, Pinal County Historical Museum, Florence Aero Modeler Park, Charles Whitlow Rodeo Grounds, a quaint historic downtown, and the final resting place of Charles D. Poston, the Father of Arizona, at the summit of Poston Butte. Travel just a little further into Phoenix or Tucson and you'll discover all of the culture, recreation and entertainment you'd expect from major metropolitan areas.
There are several special events that occur in Florence every year. Among the events are the Home Tour of Historic Florence in February, the Country Thunder U.S.A. music festival in April, and the world's oldest children's (ages 5 to 18) rodeo, coined the Junior Parada, that takes place every Thanksgiving weekend – along with its accompanying parade.
Florence has a steadily increasing population and has built over 200 new homes annually over the past few years. The year-round population of Florence is approximately 27,500, with thousands of additional visitors spending their winters in Florence.