Historic District Advisory Commission
Meets the last Wednesday of each month at 6:00 p.m.
at Town Hall, 775 N. Main Street, Florence, Arizona.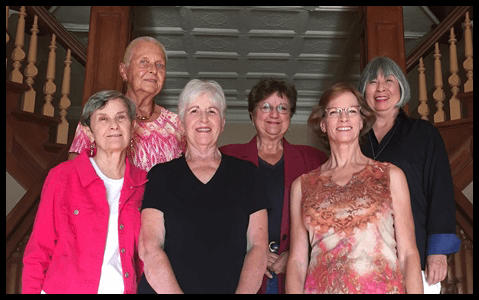 Members of the Commission include:
Betty Wheeler, Chairperson
Cathy Adam, Vice-Chair
Lynn Smith
Christine Reid
Debbie Novotony
Victoria Knight
Carroll Michael
Michelle Cordes, Council Liaison
Approving design review applications is only one of the many responsibilities of the Historic District Advisory Commission (HDAC). Above all, the HDAC helps preserve historic sites that have important architectural, cultural, social, economic, political, or archaeological history for the enrichment of the community. Among other things, it must also keep an inventory of historic resources, review National Register nominations, and it may designate local landmarks and districts.
Perhaps the most important duty of the HDAC is educating individual property owners and the general public as to the importance, the benefits, and the proper methods of historic preservation. The guidelines set forth in this document are intended to be used first by property owners as a manual of best practices and secondly as a guide for the HDAC to make its decisions. An informed property owner will not only know the best treatment for his or her property, but also what to reasonably expect when applying for design review approval.
The Historic District Advisory Commission is a quasi-judicial board that makes decisions as to the appropriateness of changes in the historic district based on these design guidelines. The guidelines are founded in sound principles of preservation. While flexible in their application, these guidelines shape the decisions of the HDAC.
The Historic District Advisory Commission holds public meetings on the last Wednesday of each month at 6:00 pm, at the Florence Library Community Center (778 North Main Street). The Commission consists of seven (7) members appointed by the Mayor and approved by the Town Council who determines whether to approve or deny a request. If no business comes before the Commission, meetings may be postponed or rescheduled. Special meetings may be held by request or because of volume of request. In order to schedule a project for review at a public meeting, an application must be submitted at least one week prior to a regular or special meeting date. The property owner or representatives must be present at the meeting or the review will be postponed.
Location
Town Hall
775 N Main Street
Florence, AZ 85132
Minutes and Agendas
PDF files are best viewed with Adobe Acrobat Reader. If you do not already have this viewer installed on your computer, you may obtain it from the Adobe Reader webpage.