Community Services Department
Mission Statement
The mission of the Florence Parks and Recreation Department is to provide programs, services and facilities that enrich the quality of life for all residents.
Vision Statement
The Town of Florence, Arizona has a rich and diverse history while serving as the county seat for Pinal County.  Florence Parks and Recreation Department recognizes the town's heritage and emergence as a regional leader, and embraces our role in providing quality of life experiences for our citizens and visitors.  We will continue to provide quality, affordable programming and events, as well as picture perfect parks and other park and recreation facilities.  The Department will provide complete recreation centers, new and expanded parks and safe, developed trails.  Parks and Recreation will continue to be a major partner in tourism opportunities as well as economic and cultural prospects.
Values
Exceptional Customer Service
Professionalism
Partnerships
Health and Wellness
Quality
Fun!
History
Integrity
Special Events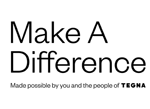 The Make a Difference Day committee will choose approximately five projects for volunteers in the community to participate in. Participants will receive their assignment and assist with items such as cleaning, painting, picking up trash, […]
Find out more »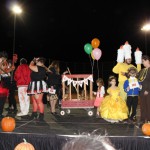 October 31 @ 6:00 pm
-
8:30 pm
We're changing things this year at our annual Halloween Fright Fest! Historic Main Street will be packed with superheroes, princesses, ghosts, goblins, and a variety of other creative costumes on Tuesday night, October 31st. Participants […]
Find out more »
October 31 @ 6:00 pm
-
8:00 pm
Halloween just wouldn't be complete without a trip through a spooky Haunted House. Florence Community Services, Florence Teen Council and the American Legion Lady Auxiliary have partnered to present the first, Florence Asylum Haunted House. […]
Find out more »
Heritage Park is the location of the Hooping at Heritage 3-on-3 Basketball Tournament on Friday, November 3, 2017. The tournament, presented by Florence Community Services Department is comprised of three divisions for boys and girls. […]
Find out more »
November 7 @ 9:00 am
-
11:00 am
Fall Pickle Ball Lessons will be offered in three upcoming sessions consisting of four weekly classes each. The first is the fall session on November 7, 14, 21 and 28. The classes, offered by the […]
Find out more »
November 8 @ 11:00 am
-
1:00 pm
Bring or buy your lunch at your favorite Florence Restaurant and join us at Padilla Park for live local entertainment. WHEN:  Second Wednesday of every month October through March WHERE:  Padilla Park,  77 W. Ruggles […]
Find out more »
Office Location
Contact Us
Address:
778 N. Main Street
PO Box 2670
Florence, AZ 85132
Phone: 520-868-7589
Fax: 520-868-7591
Hours:
Monday – Friday: 8 am – 5 pm
Equipment at the Fitness Center includes treadmills, recumbent bikes, weight machines,  arc trainers, warm-up/stretch machines and free weights.
Contact Us
Address:
133 N. Main Street
PO Box 2670
Florence, AZ 85132
Phone: 520-868-7587
Hours:
Monday – Thursday: 5:00 a.m. – 9:00 p.m.
Friday: 5:00 a.m. – 8:00 p.m.
Saturday: 6:00 a.m. – 12:00 p.m.
Parks and Recreation Staff