Amenities at Heritage Park include ball fields, basketball courts, playground, picnic ramada, BBQ grills, open play area, volleyball, horseshoe pits, skate park and restrooms.
600 N Main St
Florence, AZ 85132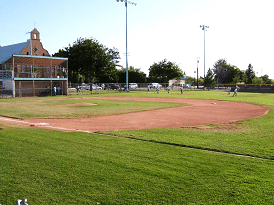 Amenities include ball field, picnic tables, and restrooms.
The park is also home to the Central Bark Park, the first dog park in Pinal County when it opened in 2007.  Amenities include picnic table, benches, water fountain and separate areas for large and small dogs
200 East 8th Street
Florence, AZ 85232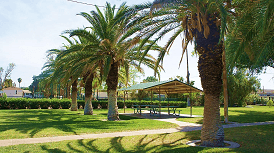 Amenities include picnic ramadas, BBQ grills, open play area and playground.
121 W. 22nd Street
Florence, AZ 85132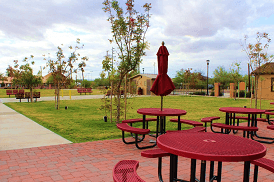 Amenities include splash pad, restrooms, open turf, amphitheater and picnic tables.
Padilla Park was proposed in 2013 and during construction the workers uncovered some historical artifacts, please CLICK HERE to learn more.
440 N Main St
Florence, AZ 85132
The Florence Aquatic Center opened in July 2015.  Key amenities include a competition pool, play pool, water slides, aquatic play unit, 1-meter diving boards, concession area, vending machines and multi-purpose room.
For more information, visit the Aquatic Center Page